Welcome to Wanganui! To make the most out of your visit, check out what you can do in the area. We have listed some of the activities here. If you need advice, information or want to book excursions we are happy to help. Besides the official Wanganui website, there is a second website with a lot of information on cool things on what to do in Wanganui
Activities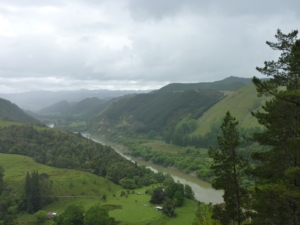 One of the main attraction in Wanganui is the river. You can enjoy boats tour, for example with New Zealands' one and only working paddle steamer. The riverboat center is at the walking distance from College House.
A really nice way of discovering the river is by kayaking. You can choose from durations between one hour and 5 full day trip. Trips are possible on your own or with experienced guides. And why not making Wanganui your base for the Whanganui Journey Great Walk? During your journey, we are happy to store your gear for free.
If you wish to go fishing, we can provide you fishing lines and give you help on where to go.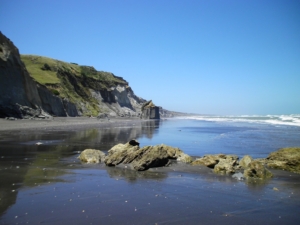 Well located, Wanganui is also close to the sea. Enjoy a walk on the black sand beaches and don't forget asking us for the best spots!
Culture
Wanganui has the ideal size. Small enough to be intimate with nature, it's also big enough to have great cultural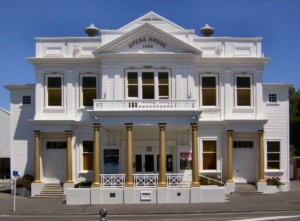 infrastructures. The museum and the library are just down our street, you can't miss them.
Art galleries, the glass studio, the cinema and even the opera are in walking distance.
Just one last tip: On Friday nights with clear sky you have free public viewing in the Ward Observatory.
Walking and biking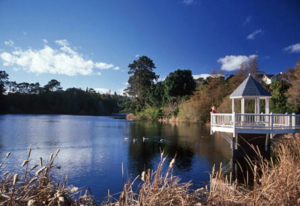 You probably have already understood that walking is the best way to discover New Zealand. As hikers ourself, we will be happy to show you the best tracks in the area, from the city walks to the several-day tramping track.
Have a great view of the town and Mounts Taranaki, Tongariro or Ruapehu from Durie Hill or enjoy a nice walk around Virginia Lake with the sound of the birds. Go further and explore the Waitahinga Trails and the Matemateaonga track!
Some biking tracks are also close by. We do have some bikes for hire at College House.
Food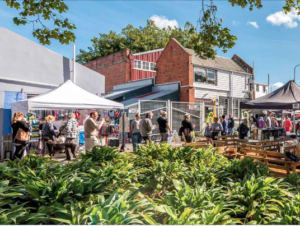 What would a visit be without good food? Wanganui is proud of his Saturday farmer market, not far from College House. The main street, Victoria Avenue, is just five minutes away from our hostel and offers you a wide range of restaurants and cafes. If you want to know where to find the best restaurants, pies or fish'n'chips, just ask us!
We hope you now have a better idea of what you can find in Wanganui. We are looking forward to welcoming you in our great city!
For further information download the Visitor Guide.